How To Generate ATM PIN for AU Bank Debit Card
AU Small Finance Bank lets you create or generate an ATM PIN for your Debit card online through mobile banking and the official website. You can change or re-generate your ATM PIN easily and instantly.
Generate AU Small Finance Bank Debit Card PIN Online
You can easily create your AU small Finance Bank Debit card ATM PIN online even if you don't have net banking and mobile banking. Follow these steps and generate an ATM PIN without mobile banking or net banking.
1# Go to AU Small Finance Bank official website and click on Debit Card Services option, click here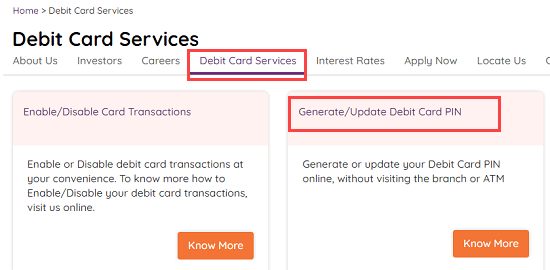 2# On the next screen, you need to submit your Debit card 16-digit number and card expiry date (MM/YY).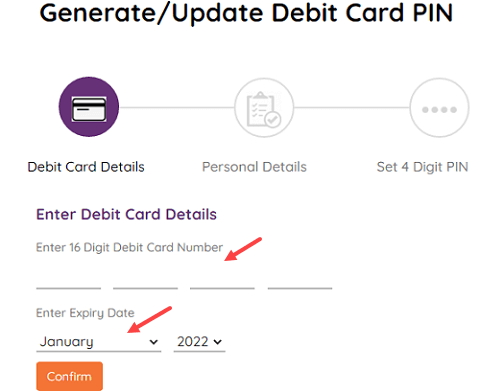 3# Now you need to type your customer ID number. Select Pan card OR Date of birth option. Enter Pan card number or Date of Birth and submit these details.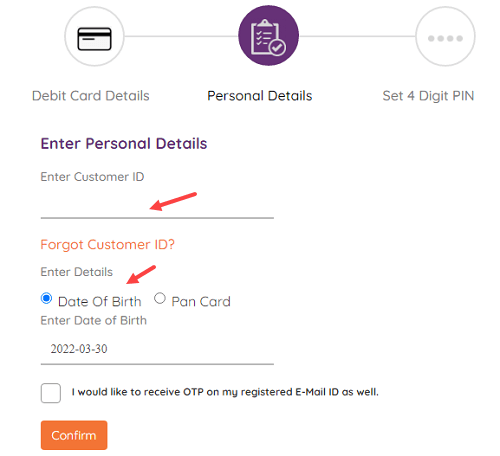 4# An OTP will be sent to your bank account linked mobile number, enter the OTP and submit it.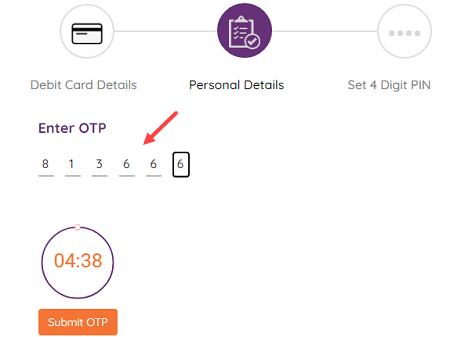 5# And finally, you enter a 4-digit ATM PIN and submit. That's all, you have successfully created an ATM PIN for your Debit card.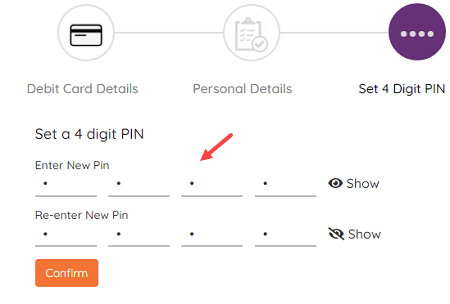 Change AU Small Finance Bank ATM PIN Online through Mobile Banking
You can also use AU Bank Mobile Banking application to change or generate a new ATM PIN for your Debit card.
1# Login to AU Bank Mobile Banking application and open 'Debit Card" option.
2# Next screen, tap on "Regenerate PIN" option.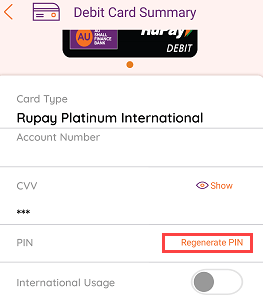 3# Now select your card number and enter the card expiry month and year and set your new ATM PIN for your Debit card.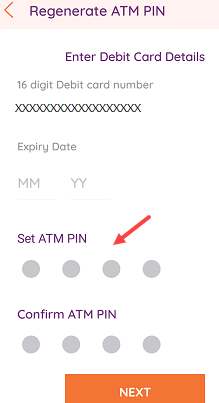 So this is how AU Bank customers can Regenerate ATM PIN for Debit Card. You can also create a new Pin using net banking.