Watch Malik Movie Review: In Hindi [2021]
शुरुआती दौर में
कुछ
फिल्मों और किताबों से जुड़ना मुश्किल हो सकता है।
वे इतनी तीव्रता से शुरू करते हैं कि यह बहुत अधिक और बहुत मुश्किल महसूस कर सकता है।
और फिर भी, चरित्र चित्रण, कथानक या भाषा में कुछ ऐसा होगा जो आपकी रुचि को पर्याप्त रूप से बनाए रखता है और फिर एक पुरस्कृत अनुभव प्रदान करता है।
मलिक आपको वह अर्थ देता है, हालांकि यह अनुभव को पूरी तरह से पूरा नहीं करता है।
The film, written, directed and edited by Mahesh Narayanan, starts with the portrayal of elderly protagonist Sulaiman Ali Ahammad, played by Fahadh Faasil, who is set to go on Haj. A community leader who has developed the coastal area of Ramadapally, he has to handle tensions and difficult situations even amid the preparations for the pilgrimage. But his wife Rosaline, who seems a force in her own right, is adamant that he use the Haj to show that he is making a break from his shady past.
Packed with action, characters and conflicts – in the family, community and with politicians – the first scene makes for a heavy start. But Fahadh and Nimisha are actors who, if anything, are capable of grabbing and holding on to your attention. And as the scene changes, the story starts to flow in a more comprehensible manner.
Travelling in a non-linear fashion, the drama looks at how politicians manipulate the system and people to create projects that destroy communities and the land, while lining their pockets. While the police arrest Sulaiman before he leaves for Haj and we wait to see how that plays out, the film showcases the youthful Sulaiman, who starts out as a smuggler and a bold risk-taker, who is also keen to work for the neighbouring Muslim and Christian communities in his backward coastal area. But crime is a slippery slope and while the locals look up to him, the bureaucracy is obliged to take action against his illegal activities. And when they find it difficult, we see how the political system ruthlessly puts brother against brother.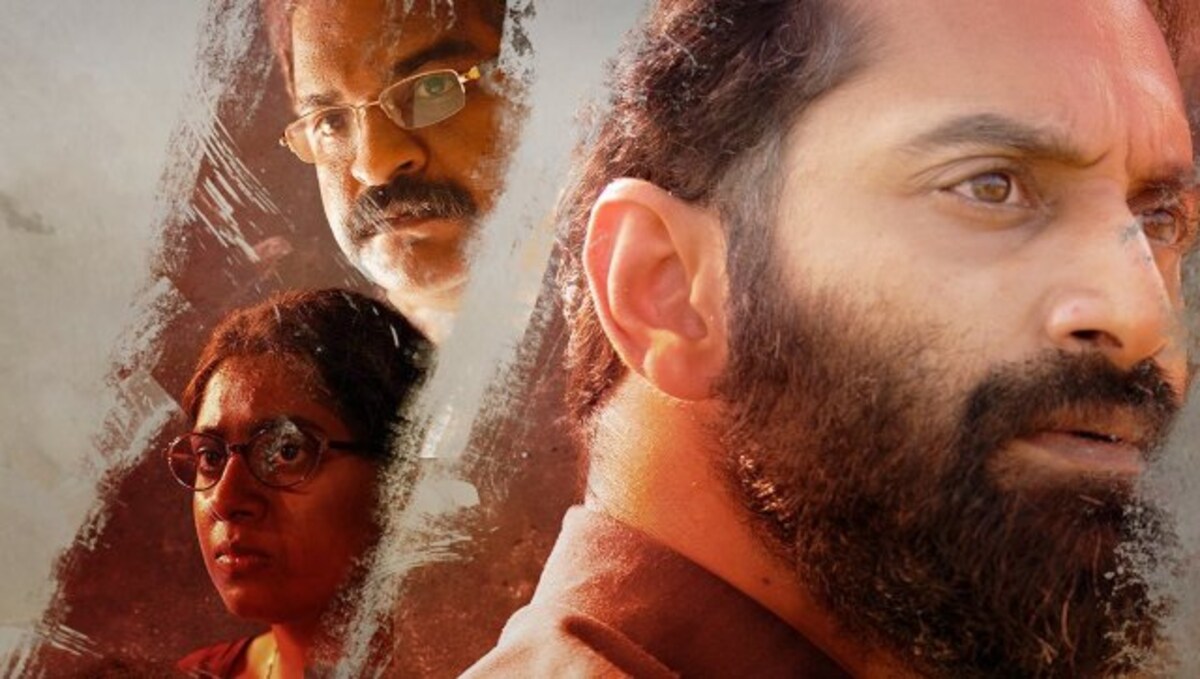 At a running time of 160 minutes, there are moments when the film lags and bits that seem a bit of a stretch and unclear, such as the firing when Sulaiman's young son is killed. But the main plot which centres on the police trying to put an end to the Sulaiman problem is suspenseful and interesting.
Mahesh Narayanan, who has given us interesting projects, such as Take Off, could have kept the story tighter. Sanu Varghese's cinematography is a beautiful balance of gritty and picturesque. While the leading pair are good, particularly in their older avatars, the supporting cast of mainly Joju George, Dileesh Pothen and Indrans add quality to the film.
फिल्म थोड़ी लंबी है और इसमें कुछ भ्रमित करने वाले अंश हैं, लेकिन सकारात्मक पक्ष पर, मलिक हमारे समय के महत्वपूर्ण मुद्दों को सम्मोहक तरीके से दर्शाता है; लोगों के साथ छेड़छाड़ करने वाले राजनेता – हमारी प्रणाली के लिए धन्यवाद, इस विषय को कई अलग-अलग तरीकों से खोजा जा सकता है – अल्पसंख्यक समुदायों को कठिन समय का सामना करना पड़ रहा है, और लोगों को एक-दूसरे के खिलाफ खड़ा किया जा रहा है। इस संघर्षपूर्ण समय में, ये ऐसी कहानियाँ हैं जिन्हें बताने की आवश्यकता है।
अस्वीकरण: bloggingviral.in किसी भी प्रकार की पायरेसी को बढ़ावा या समर्थन नहीं करता है। 1957 के कॉपीराइट अधिनियम के तहत पाइरेसी एक आपराधिक अपराध है। हम आगे आपसे अनुरोध करते हैं कि आप किसी भी रूप की पायरेसी में भाग लेने या प्रोत्साहित करने से बचें।